Welcome to the website of The New Shiloh Baptist Church and Community Life Center, of Atlantic City, NJ. We have put together a website that promises to be insightful, informative and encouraging. We pray that you will be blessed during your visit. At New Shiloh we are dedicated to Improving the total Quality of Life, Mind, Body and Spirit. We believe that God's Way Is the Best Way.
If you are in the Atlantic City Area we invite you to Worship with us during one of our many services. At New Shiloh you will find the Blessings of Peace, Joy, Love and Understanding. If you seek Jesus Christ you will find Him at New Shiloh. Click here for God's Plan of Salvation. Feel Free to Contact New Shiloh for more information. May the Peace of God Rest on You and Your Family.
Bishop Dr. James Washington, Senior Pastor &
Rev. Dr. Ruby Washington, First Lady
Click pictures for Bio of our Senior Pastor and First Lady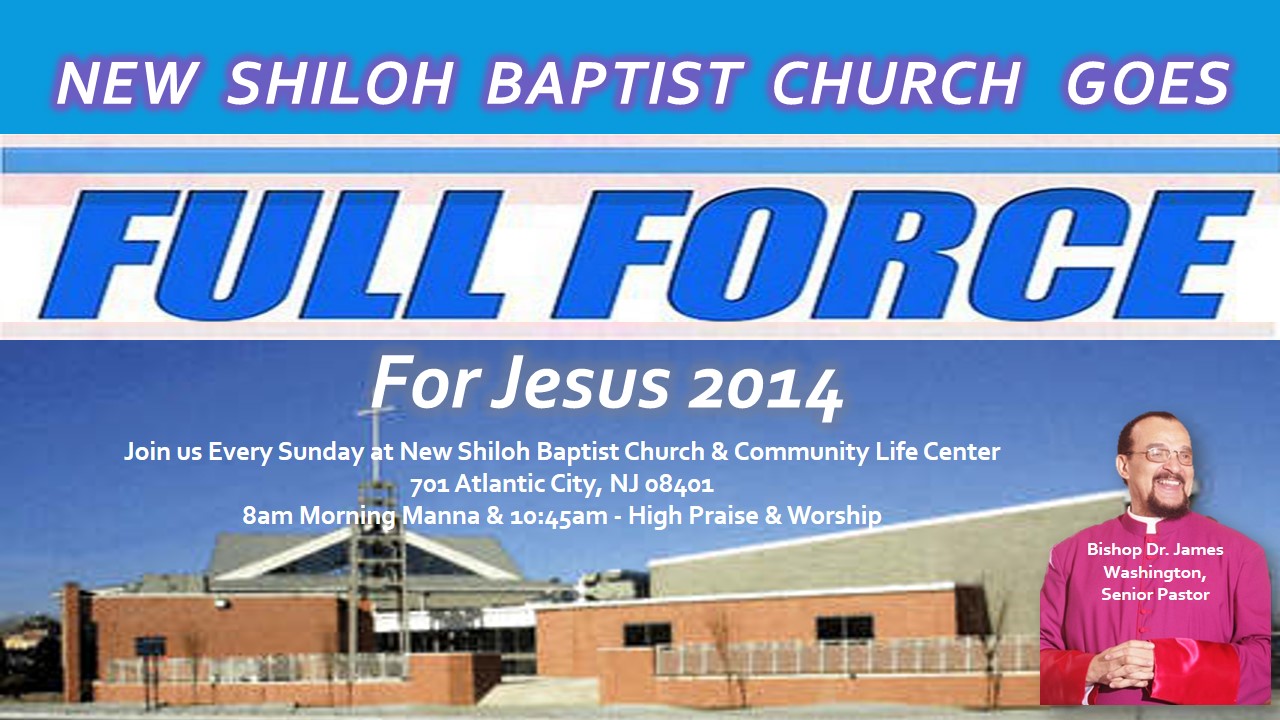 There is a Blessing Waiting for you at New Shiloh!

Service Times
Sunday Early Morning Manna - 8:00 AM - 9:00AM
Sunday School - 9:30 AM
Sunday Morning Worship - 10:45 AM
Tuesday - Hour of Power Bible Study - 7:00 PM

Radio - 8:30- 9:00AM -WTTH 96.1FM


Bishop's Sermon Page - Coming Soon!


Website Sound Dixie Hummingbirds - Old Ship Of Zion